Hello !
I'm finally married, the new home in Montigny is tidy, and I'm happy to be back at work !
If you would like to see some of our wedding pictures, just click on the following link :
http://marion.klein.free.fr/q=wedding
(sorry I don't manage to put the link, for the moment, if you can paste the link in your browser, it would be great :)... I'll find a better way to do soon !)
I will make pictures of my new work room in a few days :).
I'm working on an "aigue-marine" green-blue bear for Nina who made the plaid on this page, I will post pictures in one or two days.
For the moment, as we agreed for a less peachy one with Ann, so little Louisa is available for adoption. I will list her on ebay today, with the same adoption fees with buy-it-now as it would be on my website.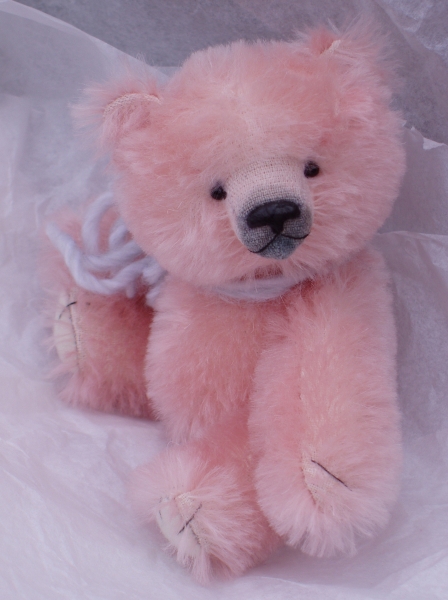 Lots of bear hugs,
Marion